This workshop is a follow up to our introduction routing class. It is expected that you already know the essentials of how to operate a router if you choose to attend this class.
Delve into routing Jig use, design and construction; learn all about guide bushings and template following router bits, and how to create templates for accuracy and repeatability.
you will also construct a simple circle cutting template to take home and use with your own trim or plunge router.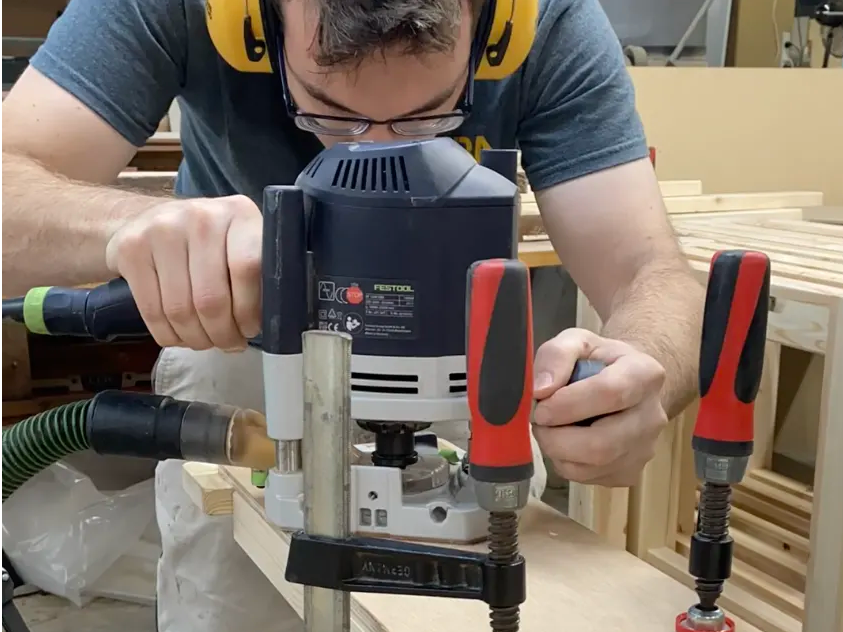 ---
---
- Why Jigs and the advantages of making them

- Jig Design & Construction

- Learn about guide bushings, how to fit them and when they're useful

- Learn about pattern following router bits

- Grain direction when pattern routing - work arounds

- How to make templates for pattern routing

- Make a circle cutting jig
- Plunge Router

- Trim Router

- Router Table

- Table Saw

- Cordless Jigsaw

- Sanders

- Drill Press
- Please bring your own water bottle

- BYO Lunch (Microwave and Fridge is available)

- Please wear appropriate clothing (nothing loose fitting, including jewellery)

- Enclosed shoes must be worn, no exceptions

- The Minimum attendance age for this class is 18yrs

- An Apron if you have one will help keep your clothes clean and dry

- A dust mask if you have one (Eye and hearing PPE is provided)

- Bring your own router so you can be familiar with your specific machine